Process radiant heaters, including ceramic radiant heaters, are critical to a variety of industrial processes.
These radiant heaters use electromagnetic radiation – specifically infrared light – to produce heat, as opposed to the convection or conduction methods that other heaters utilize. These products are used in a variety of industrial applications.
Gordo Sales is proud to offer a variety of Tempco ceramic radiant heaters for your needs. In fact, we have some of the most popular and in-demand ceramic radiant heater models on sale currently. Many are available to ship in as little as two days.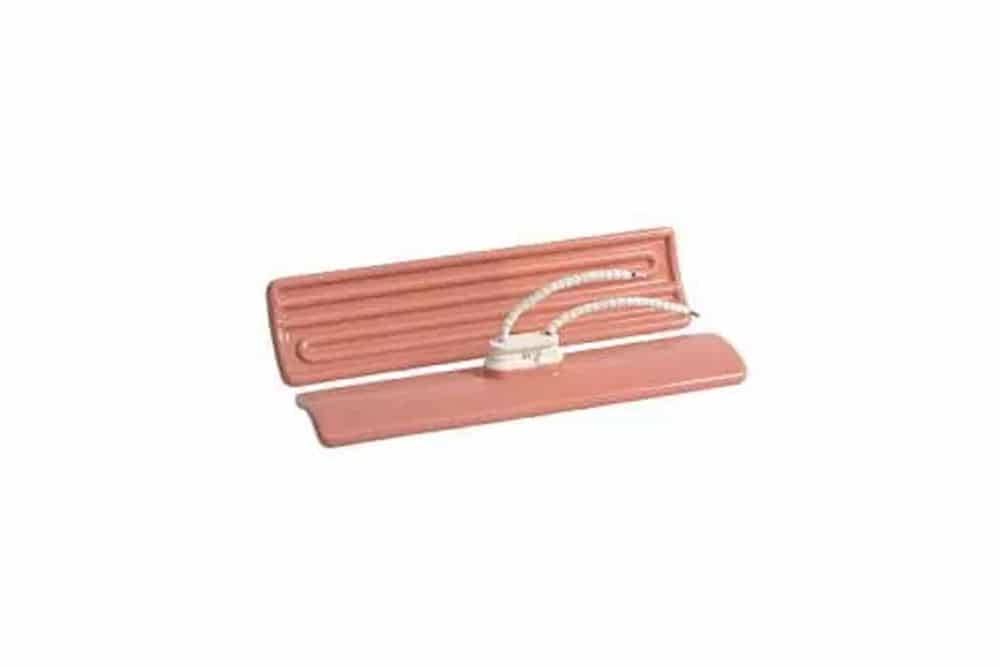 How Do Ceramic Radiant Heaters Work?
The simple yet elegant design of these components ensure their durability and affordability.
An infrared heating element is encased within the ceramic body of the heater. Once connected to a power supply, the heating element produces electromagnetic energy waves. These waves, in turn, cause the ceramic plates to become hot. The ceramic plates then emit (radiate) the heat outward to the desired target. The pattern in which heat radiates depends on the shape of the ceramic plates.
One of the primary advantages to using these products in any industrial application is that they are highly energy efficient. They are quiet, durable and long-lasting. The materials used in constructing these heaters are also environmentally friendly.
Applications for Ceramic Radiant Heaters
Because ceramic radiant heaters produce electromagnetic infrared radiation in the medium range, they are ideal for use in a variety of situations. Some of the most common applications in which they make an appearance include removing moisture, heating plastic materials, curing finishes and heating some types of food materials. They are also commonly used in the automotive industry as well as the medical field, mining, electronics, composites and thermoforming.
These heaters are ideal for these types of applications, due to the nature of the materials involved. Organic materials, water and plastics are especially well suited for infrared energy, due to having the ability to absorb that energy efficiently.
In some cases this type of industrial heater may be utilized for less utilitarian purposes, such as heating saunas and warming prepared foods.
Purchase Ceramic Radiant Heaters Online from Gordo Sales
Ceramic radiant heaters from Gordo Sales are designed for maximum lifespan, providing more than 10,000 hours of continuous operation.
These heaters include a universal mount. This ensures that they are ready to be dropped into any existing system. These products are durable and able to function normally even in adverse atmospheric conditions or under significant vibration. With 96% radiant efficiency, our heaters require a cool down period that ranges from 1.5 to 5.5 minutes.
We have reflectors and housings available and, upon request, we can provide them with a built-in thermocouple. These process radiant heaters can be shipped in as little as 2 days. However, we can offer expedited delivery if necessary.
Contact us today for more information or browse our website now, where you can place your order directly for ceramic radiant heaters.