Description
Upgrade your drum heating capabilities with our Heavy-Duty 120V 1200W 55 Gallon Drum Heater, specially designed for efficient metal drum heating. This robust solution is engineered to meet your specific heating requirements, boasting a range of exceptional features that ensure durability, precise temperature control, and uniform heat distribution.
Key Features:
Heavy-Duty Construction: Our 55-gallon drum heater is crafted to withstand the toughest demands, featuring a robust 4-inch width and a substantial 70.0-inch length that ensures even heat distribution across your metal drum.
Precise Temperature Control: Enjoy a wide temperature range, from 50°F to 425°F (10°C to 218°C), thanks to the adjustable thermostat. This flexibility allows you to precisely control the heat, catering to the unique needs of your application.
High-Temperature Capabilities: With a maximum exposure temperature of 450°F (232°C) on the heating surface, our drum heater effortlessly handles high-temperature heating tasks.
Durable and Resilient: The heating element is laminated between two extra-thick layers of 20mil fiberglass-reinforced silicone rubber, providing excellent moisture and chemical resistance for the longevity of the heater.
Uniform Heat Distribution: The 360-degree grounded multi-stranded heating element is strategically placed to maximize heat distribution, preventing hotspots and ensuring consistent heating throughout your drum.
Plug-and-Play Convenience: With a 6-foot power cord featuring a standard 3-prong plug (NEMA 5-15), setup and operation are hassle-free.
Expandable Spring Closure: The spring closure can be expanded by 3 inches (76mm), accommodating various drum sizes and ensuring a secure fit.
Free Ground Shipping: Enjoy the convenience of free ground shipping within the continental US, making this heater even more accessible.
Warranty Assurance: Rest easy with our comprehensive warranty, offering coverage and support for this product.
Elevate your drum heating capabilities with this reliable, high-performance solution. For inquiries about our Heavy-Duty 55 Gallon Drum Heater or any of our other top-quality products, please don't hesitate to contact us today.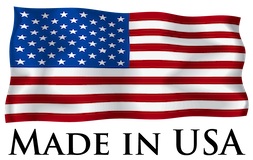 Warranty.